About Us
The Etobicoke Brighter Futures Coalition Story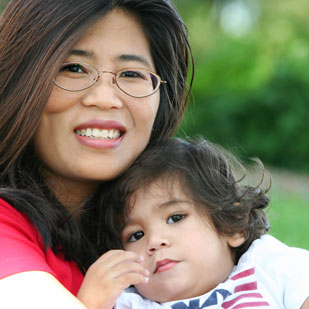 The Etobicoke Brighter Futures Coalition (EBFC) is a collaborative group of community agencies that work together to plan, develop, and deliver services that improve the health and wellbeing of vulnerable young children within the context of their families and their communities. Our vision is to work toward the creation of a seamless network of integrated services for all young children and their families.
Since 1994, the EBFC has been successfully working together to provide collaborative programming for young children and their families in Etobicoke. We build the capacity of local service providers to address the needs of vulnerable families and their young children, through collaborative programming, resource sharing, professional development, and collective planning.
How We Work
We welcome organizations with shared interests to join us as partners in our work. Our collaboration model is designed to provide a wide variety of opportunities to get involved with the Coalition. The Coordinating Committee is responsible for financial management, membership, policies, governance and any Coalition-wide issues. The three working teams focus on Capacity Building; Collaborative Programming; and Evaluation and Accountability.
Our Goals and Principles
At Etobicoke Brighter Futures Coalition, our goals include increasing collaboration and service coordination, offering accessible and helpful child and family programs, and connecting with the children and families who need us the most. Our decision-making and priority setting are guided by a set of values and principles that focus on equity, families, engagement, collaboration and coordinated planning. To learn more about our goals and principles, please visit our 'Our Goals and Principles' page.
20 Years of Making Futures Brighter
For more information about the Etobicoke Brighter Futures Coalition, please contact us today at
416-622-8833 ext.740.
"(The Coalition) is an effective and critical collaboration, particularly in Etobicoke - given that we serve a diverse community. We are made up of many small grass roots organizations, with limited funding, and or communities that are fragmented. [Etobicoke Brighter Futures Coalition] works to connect agencies, share resources and information and advocate for our diverse needs. [EBFC] is the voice for 0-6 programming in Etobicoke."

- Coalition Member