Home Visiting
Supporting parents with home visits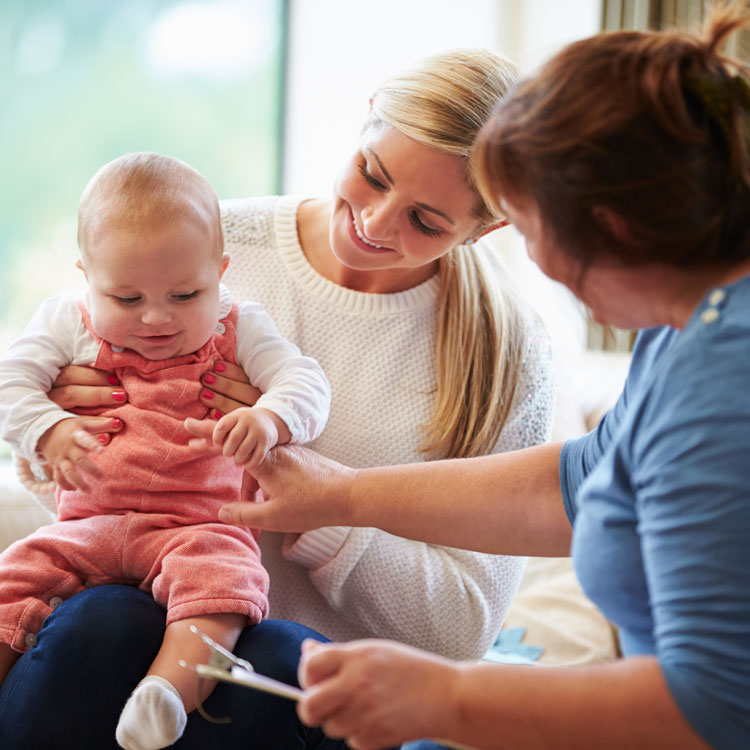 Family Support Specialists visit families in their home to discuss issues and share resources related to raising healthy children. Families receive referrals and information about other community programs and services and assistance in accessing these services.
Family Support Specialists can provide some escort service to appointments when necessary. This program is intended to provide support for parents with children age 0-6 who are in crisis, are living in conditions that put the child(ren) at risk for unhealthy development, and/or are experiencing stress.
Newcomer parents, teen/youth parents, and women who are expecting will also benefit from this program. Interested parents or families living south of Bloor Street and between the Humber River and Etobicoke Creek are eligible for this program.
Program Location
Services and supports are offered through visits to clients' homes or at mutually agreed up locations in the community.
Program Days/Times
Monday to Friday from 9:00 am - 5:00 pm
For More Information Contact:
Debbie Bridge, LAMP
416-252-6471 ext.285
"[Etobicoke Brighter Futures Coalition has] offered us opportunities to work more attentively with families in our community."
– Debbie Bridge, LAMP Program